Each year, DIY Lowell volunteers start new projects. Many of these projects, such as Points of Light Lantern Celebration, take on a life of their own outside of DIY Lowell. This is our goal: each project is a small experiment that, if successful, leads the way to bigger changes in Lowell.
Visualize Lowell's Black History
Visualize Lowell's Black History
is an exhibition of Black history, art, and performances. In 2021, DIY Lowell partnered with Free Soil Arts Collective to create a temporary history trail marked with zip-tie signs complete with wayfinding signs and COVID-19 reminders, art banners hung from lampposts, and performance on Juneteenth, 2021.  The project leveraged undertold stories to encourage visitors to explore downtown and stimulate business recovery from COVID-19.
DIY Lowell also created additional elements that provided information on businesses and attractions downtown, such as a website, a directory kiosk, and a bulletin board kiosk. The project continued with wooden structures decorated with murals created by youth groups. DIY Lowell is now working with a committee of Black-identifying Lowellians and artist Kamil Peters for a sculpture celebrating the Black Lowell experience as a capstone to the project.
Centralville River Path
The Centralville River Path's goal is to identify challenges, implement short-term solutions, and plan for long-term changes on the walking/biking trail on the north side of the Merrimack River. Between November 2020 and February 2021, DIY Lowell took a preliminary survey with over 100 respondents to judge interest and themes desired by the community. After that, DIY Lowell teamed up with Lowell Litter Krewe for multiple clean-ups and a pop-up public meeting at the Bridge Street trailhead (Gold Star Park). There, participants commented on initial concepts for short-term interventions inspired by the first survey. Those comments have been incorporated into designs and translated into concepts for longer-term changes by a pro-bono landscape designer, Jess Wilson!
In 2022, we'll do quick-build demonstration improvements. Lowell Litter Krewe will then lead the creation of permanent improvements over 2022-23 with funding secured by the State Delegation. They're going to work hand-in-hand with the community that uses this amazing resource and DIY Lowell, making the vision a reality!
2021-22 Community Idea Summit Projects
In addition to the above large community projects, four teams started projects at the 2021 Community Idea Summit: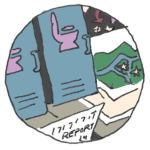 The Public Restroom Feasibility Team is diving into many questions, exploring the feasibility of public restrooms downtown that would address the human need for dignity, respect, and cleanliness. The restrooms could be for visitors or for the unhoused population, it could be staffed or have other technology, and they could be at many locations.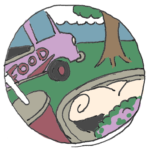 The Centralville Food Truck Festival team proclaimed theirs as "the fun project!" Didn't they hear all DIY projects are fun? But this one is especially fun: A "Taste of Centralville" showcasing different restaurants in a tent, food trucks from many places, entertainment, all tentatively in summer 2022. This event would be at Gage Park.
The Kerouac Multilingual Poetry Trail group plans to collaborate with schools and students to a trail along Kerouac historical sites with temporary signs including their bilingual poetry. It may also include a poetry competition at a local venue. The project may also include Little Free Libraries, an interactive chalkboard at Kerouac Park, and a marker at the historic site of the former Textile Bridge, made famous by Kerouac's work, Dr. Sax.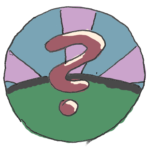 Amazing young people and adults from the Acre came together using the "Acre Canalway Playway" idea as a springboard for a comprehensive neighborhood improvement project along the Canalways that cross the Acre. The project might include doggie stations, park playground equipment, repainting, repair or replace security cameras, more lights, and improved landscaping.
Previous Projects
2019-20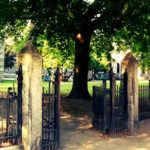 Underground Railroad Monument will look at a potential short-term walking path with signs and long-term interpretive signs at key locations teaching about the anti-slavery movement and the underground railroad in Lowell. They'll need folks good at fundraising, knowledgable about history, or connected with diverse communities to help!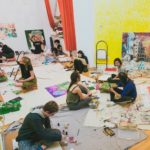 Open Arts Spaces is DIY Lowell's first Young Idea Project. They will identify a space or spaces for young people (ages 13-21) to explore visual or performing arts in a youth-focused environment with mentorship from local artists. They need input from young people, visual and performing artists, educators, and other community members who want to help make this idea happen!
Ghost Signs Alive selected and researched multiple faded, historic painted advertisements throughout Lowell. As a pilot, they are illuminating the J.C. Ayer Co. sign on middle street with an animated projected recreation of the sign. They are selling custom-made soap inspired by Ayer Cherry Pectoral medicine and postcards to raise funds, with the hope to illuminate additional signs in the future.
Did You Know Signs for Lowell will work with community leaders to zip-tie temporary signs with facts about Lowell's zoning, land use, and more to inspire people to think about how Lowell's laws shape its community and become interested in local government.
2018-19
No Community Idea Summit occured in 2018, but an ad-hoc project was taken up by DIY Lowell volunteers:
Midsummer Dream 2: Magical and Mysterious Creatures
2017-18
These ideas were selected to be discussed at the 2017 Community Idea Summit. Working groups have completed or are currently making them happen!
Rover the Riverhawk, the Lowell Trash Machine
Longest Day, Longest Table, a Rooftop Dining Event
Green Rooftop Garden Demonstration
In addition, an ad-hoc project was taken up by DIY Lowell volunteers starting planning in 2017:
A Midsummer Dream on Merrimack Street
2016-17
These ideas were selected to be discussed at the 2016 Community Idea Summit. Working groups have completed or are currently making them happen! Click on each link for more information.
Points of Light Lantern Celebration (Completed 2017, ongoing spin-off)
Park(ing) Day Pop-Up Parklet (Completed 2016, ongoing spin-off)
Domestic Violence Survivor Gallery of Hope (Completed 2017)
Pop-Up Cinema (Completed 2018)
2015-16
These ideas were selected to be discussed at the 2015 Community Idea Summit. Working groups have completed or are currently making them happen! Click on each link for more information.
Lowell-Themed Artistic Bike Racks
In addition, an ad-hoc project was taken up by DIY Lowell volunteers last winter: