For Jack Kerouac's 100th Anniversary, community volunteers working with Do-it-Yourself Lowell developed and installed a temporary Multilingual Poetry Trail! The trail is marked by signs–each one featuring either a bilingual poem from a Lowell High School English Learner or a fact about a nearby building important in Jack's history. Check out the map below: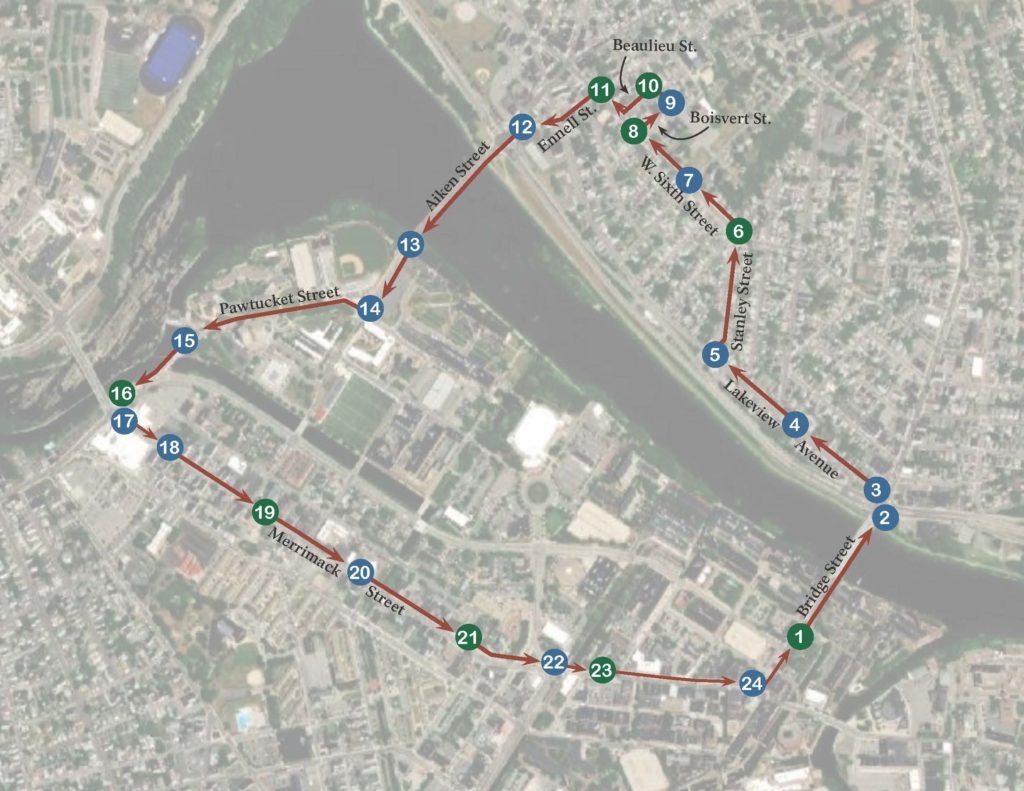 The roughly 2-mile poetry trail is in honor of Jack's bilingual heritage. As someone of French Canadian descent, he learned English after learning the French his family spoke at home. We hope this also celebrates all the families who add to our cultural and linguistic heritage!
We'll update this site soon with an archive of all the poetry and history. In addition, we're planning to install a Little Free Library at Kerouac Park (Stop 1 of the trail) in early July. Finally, we hope to support a permanent marker at the former Textile Memorial Bridge, known to Kerouac fans as the "Watermelon Bridge." Email info@diylowell.org if you want to be part of any of these exciting project or if you have any questions. Learn more about DIY Lowell on this page.
Special Thanks
Paul Marion
Rosemary Noon
Julia Zemetres, LHS Teacher
Lori Galvin, LHS Teacher
Steve Edington and the rest of the Kerouac DIY Group
Anonymous DIY Kerouac Idea Submitters of "Bilingual Kerouac" and "Temporary Trail"
Michael Millner, University of Massachusetts Lowell