We're excited to announce a new community project! THE RIVER PATH project will make small improvements to identify and brighten up the riverside path between Bridge Street and Aiken Street, along with its entrances at both ends. We're considering signage, art, plantings in the park, and more.
The goal of this project is to identify challenges, implement short-term solutions, and plan for long-term changes. Between last November and February, DIY Lowell took a preliminary survey with over 100 respondents to judge interest and themes desired by the community. In July, DIY Lowell teamed up with Lowell Litter Krewe for a successful clean-up and pop-up public meeting at the Bridge Street trailhead (Gold Star Park). There, participants commented on initial concepts for short-term interventions inspired by the first survey. Those comments have been incorporated into designs and translated into concepts for longer-term changes by a pro-bono landscape designer, Jess Wilson!
You can still help! Take a survey to tell us what name to use for the path, how to improve the path, and more. Join our mailing list if you want to know about future clean ups and other opportunities. Please email us at info@diylowell.org if you want to be involved in any other way.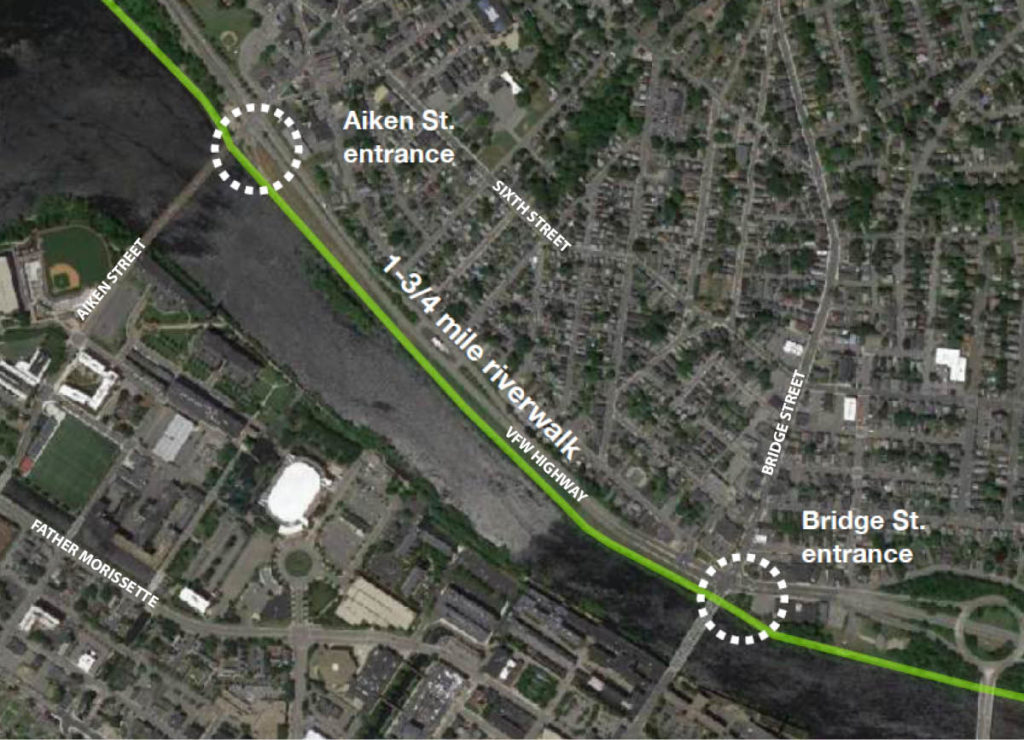 Email info@diylowell.org with any questions or comments.
THE RIVER PATH project is funded by the Solomon Foundation's Streets for Recovery program and managed by DIY Lowell.
HEALTHY WALKING TRAILS is funded by Blue Cross Blue Shield of Massachusetts and managed by the City of Lowell.