We're excited to announce a new community project! THE RIVER PATH project will make small improvements to identify and brighten up the riverside path between Bridge Street and Aiken Street. We're considering signage, art, plantings in the park, and more.
We kicked off the project with a community cleanup of Blue Star Park (3 First Street, also known as Ferry Landing Park) on October 10, 2020. You can still help! Take a survey to tell us what to name the path, how to improve the path, and also to weigh in on our partner City of Lowell's project to create "Healthy Trails" in Centralville.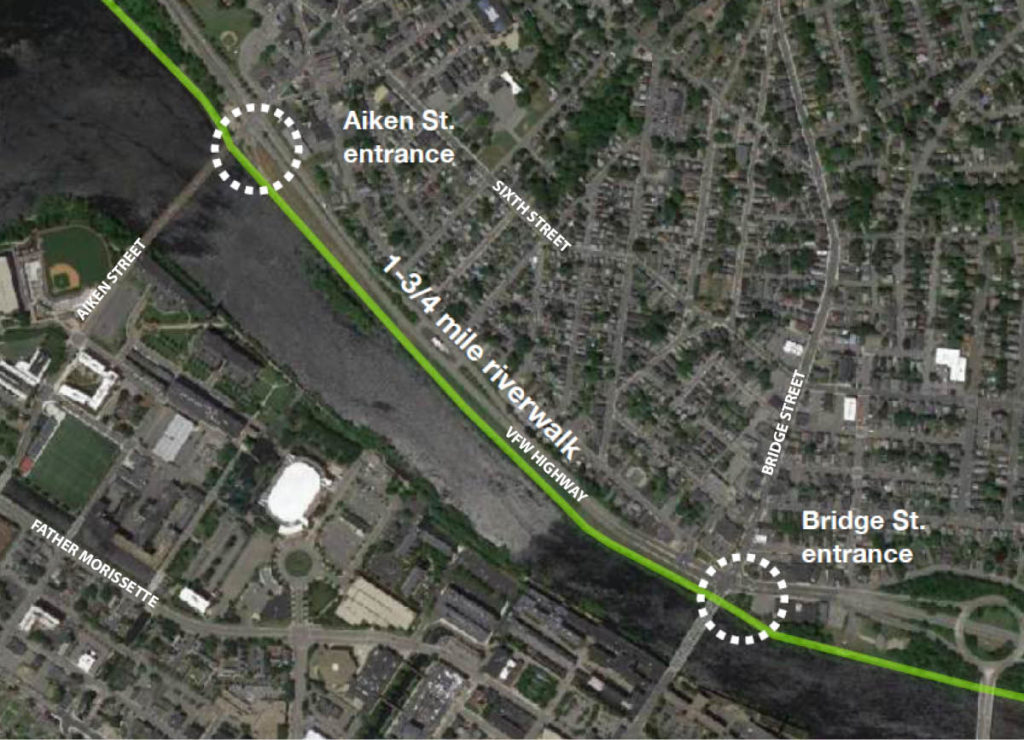 Email info@diylowell.org with any questions or comments.
THE RIVER PATH project is funded by the Solomon Foundation's Streets for Recovery program and managed by DIY Lowell.
HEALTHY WALKING TRAILS is funded by Blue Cross Blue Shield of Massachusetts and managed by the City of Lowell.