The Centralville River Path project is a multi-year initiative to improve the riverside path in Centralville between Bridge Street and Aiken Street–and its entrances at Gold Star Park and near the Ouellette Bridge. Over 2021, DIY Lowell advanced several community outreach efforts, including working with "Stitching Urban Fabric" for pro-bono landscape design services, to envision a welcoming, safe, and fun pedestrian and bicycle path. The vision was phased, with the intent that DIY Lowell would undertake short-term pop-up improvements in 2022, and larger interventions would start in 2023.
Community engagement has been an integral part of the process and a driving force behind the design. Initial input gathered from an online survey was used to develop
three different design concepts for the path and trailheads. The community then provided feedback on those concepts at two pop-up public meetings and a second online survey. The concept was vetted at a final public meeting in Spring 2022. The result was a captivating vision of a clean, safe path with bold entrance signage, signature pergolas, ecologically friendly pollinator gardens, selected invasive removal, and ADA-accessibility. You can view the entire concept document–including short-term and long-term plans here. (PDF, 17 MB)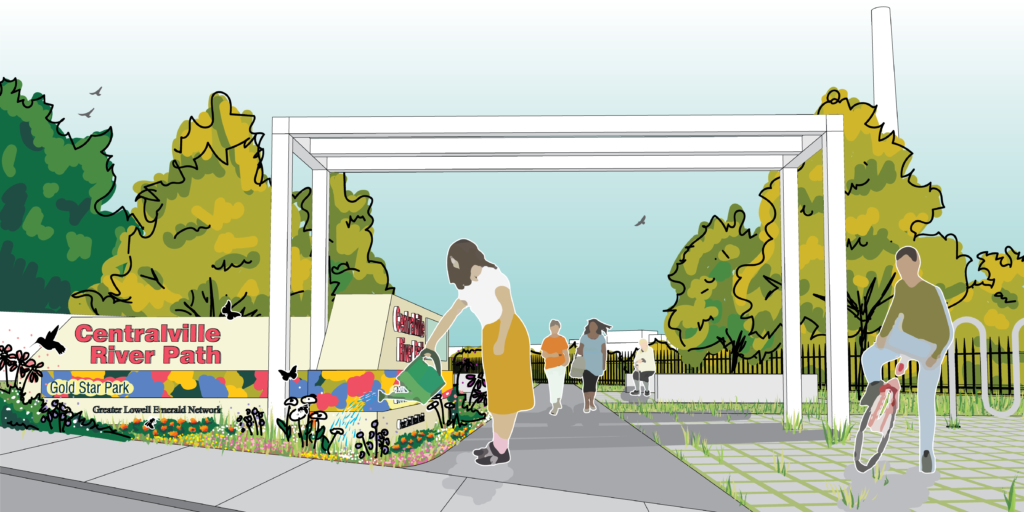 DIY Lowell is now raising funds toward a $20,000 goal and a $40,000 stretch goal for the quick-build demonstration improvements outlined in the document. Use the button below to donate to the River Path project, or email info@diylowell.org if you know of a grant or sponsorship opportunity!
It won't end there! We are proud to work with Lowell Litter Krewe, who will lead the creation of permanent improvements over 2023 with funding secured by the State Delegation. They're going to work hand-in-hand with us and the community that uses this amazing resource making the vision a reality!
You can still help! Join our mailing list if you want to know about future clean ups and other opportunities. Please email us at info@diylowell.org if you want to be involved in any other way.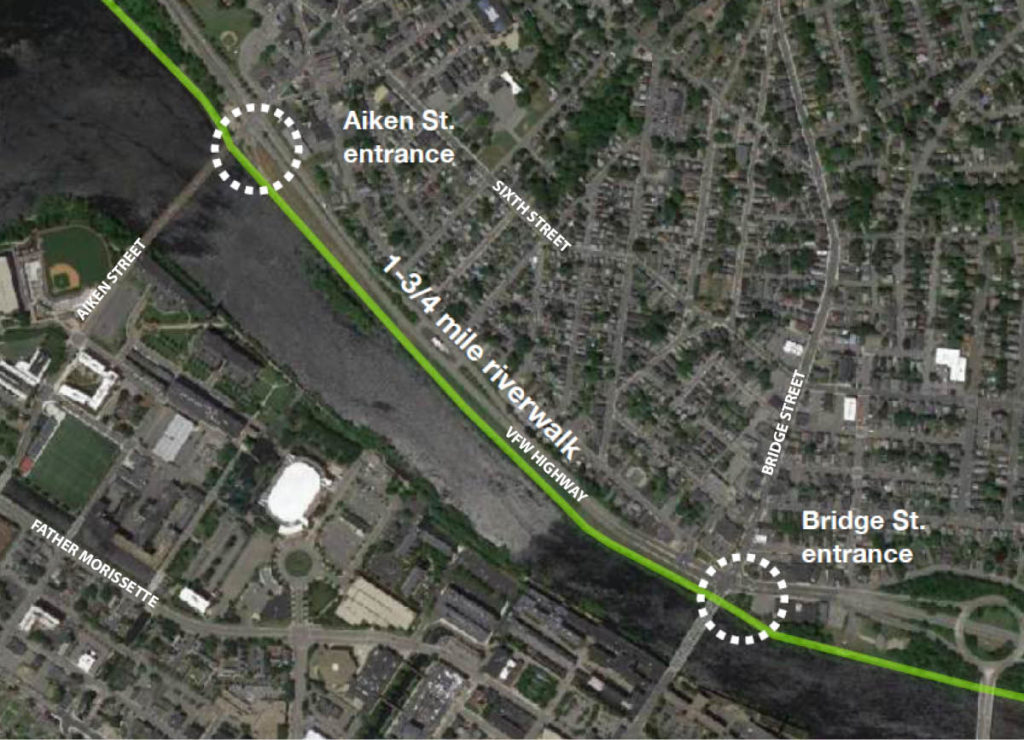 Email info@diylowell.org with any questions or comments.
THE RIVER PATH project facilitation is funded by the Solomon Foundation's Streets for Recovery program.