Inviting you to the 2019 Community Idea Summit
Note the new date: Thursday, September 26, 6:00 pm doors open, 6:30 pm program starts!
It's at the former American Textile History Museum, Lemon and Thyme restaurant, 491 Dutton Street! Free food and free childcare. For more details and to RSVP, visit the Facebook event.
DIY Lowell Takes a Big Step Hiring its First Program Director
Do-it-Yourself Lowell (DIY Lowell) is pleased to announce that we have hired our first permanent staff member. We have previously helped community members create popular projects such as Points of Light Lantern Celebration, Midsummer Dream on Merrimack Street, and the Downtown Pop-Up History Trail. This June, we appointed Emily Ferrara as DIY Lowell program director. Emily's 20-year career in higher education and health care—as a grant-writer, project manager, patient advocate and teacher—will serve DIY Lowell well as we move into our next phase of growth and development.
A poet and visual artist, Emily will bring the mind of a poet and heart of an artist to the job, facilitating creative leaps of thought in DIY Lowell's process of generating and implementing community project ideas. She also brings her experience from being on the faculty at UMass Medical School in Worcester, where she has taught creative writing to medical students.
As program director of DIY Lowell, Emily will be immersed in the City of Lowell's thriving arts and multicultural community and will lead initiatives such as the new Young Ideas Project funded by the Greater Lowell Community Foundation. She will work closely with our co-founders and Advisory Committee to chart DIY Lowell's course into the future. Areas of focus will include program development and facilitation, fundraising, outreach, and strategic planning.
"DIY Lowell's goal isn't just to have great projects; it's also to get Lowell's diverse communities to mix and learn from one another. That's why it's our priority to enhance the diversity of DIY Lowell participants and leadership in age, race, ethnicity, gender identity, sexual orientation, ability, religion and socioeconomic background," said Aurora Erickson, co-founder.
In her career at UMass Medical School, Emily served in volunteer leadership roles in Diversity and Inclusion efforts. She also served as co-chair for an LGBT inclusion community initiative in Worcester, MA, in collaboration with the Greater Worcester Community Foundation.
Emily is a recent graduate of the Empower leadership training program of the Coalition for a Better Acre and Lowell Alliance. She is passionate about improving access to services and protecting civil rights for Lowell's large refugee and immigrant populations, and she volunteers with several organizations devoted to that cause.
She holds a Master of Arts in Interdisciplinary Studies from Lesley University, and a Bachelor of Science in Communications from Boston University.
Emily lives in the Appleton/Jackson/Middlesex neighborhood with her wife Lara Hoke and their pup Digory.
DIY Lowell Program Director & Street Job Opportunities
DIY Lowell has a few exciting job opportunities!
DIY Lowell is proud to announce we're taking the next step into a new phase of our grassroots organization, and we're looking for someone special to take that step with us! We're seeking a Program Director, a 20 hour/week position ideal for anyone wishing to become immersed in the City of Lowell's thriving arts and multicultural community. We need someone ready to work with diverse folks, including young people (ages 12-21). We encourage people interested in community development, nonprofit administration, and/or all-ages civic engagement education to apply.
The DIY Lowell Program Director will assume leadership of DIY Lowell as its first paid staff member and will focus on program facilitation, fundraising, outreach, and strategic planning.
Please click here for the full job description and information on how to apply. Application period closes on May 15, 2019.
DIY Lowell Street Team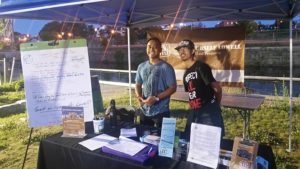 DIY Lowell is also looking for a few great folks for its Street Team. This is a 6 hour/week, $13 hour temporary/seasonal position from May 20 until July 28. As a Street Team member, you will work as a team. You will learn and create different marketing methods to ask the community to participate.
It's a perfect position for a summer job for a high school junior or senior or older young adult who wants to get out in the community, develop marketing and community development skills, and grow a network. Bilingual candidates and candidates especially skilled in social media platforms are especially encouraged to apply.
Please click here for the full job description and information on how to apply. This application also closes on May 15.
To ask about either of these job opportunities, please email info@diylowell.org
Special thanks to…
Lowell Cultural Council for sup
porting this program in part by a grant. Lowell Cultural Council is a local agency which is supported by the Mass Cultural Council, a state agency.
Greater Lowell Community Foundation, providing a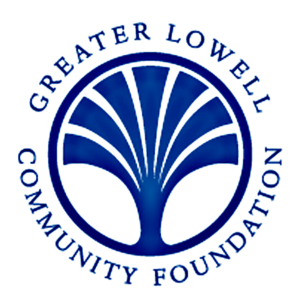 generous grant for our new Young Ideas Project, that will engage young people in planning a special project or event they vote on.
Jeanne D'Arc Credit Union, DIY Lowell 2019 Star Sponsor

Waste Management and the City of Lowell Solid Waste and Recycling Office, DIY Lowell Recycling/Composting Partner