The votes are tallied and we're excited to announce the winning four ideas to be discussed at our summit next Thursday, 7/20, 6:30 pm, at UTEC.
Canalways Trash-Eating Wheel – Research and Demo
Trash Awareness Project – Artistic Refuse Installation
Lowell Voices – Podcast Series
Rooftop Dining and Drinking – Special Evening Event
We'll kick off the summit with opening musical and dance performances. Once everyone is energized, NPS Staff Christine Bruins and Resi Polixa will give insider information on their recent projects. Lowell historian and Lowell Walks coordinator Dick Howe Jr. will give an inspirational keynote. Then we'll break into groups to discuss the winning projects and the wildcard.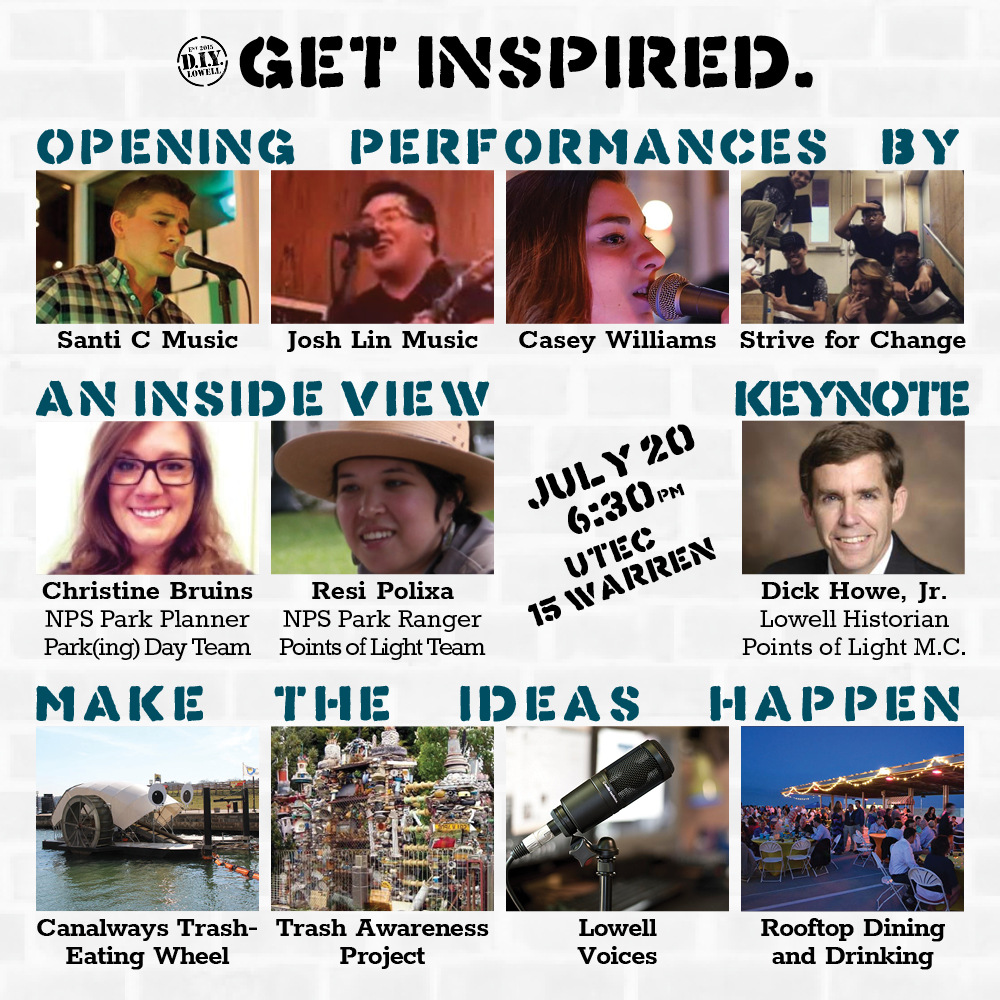 Want to get inspired? Join us next Thursday, 7/20, 6:30 pm, at UTEC (15 Warren St). Add it to your calendar:
iCalendar  •  Google Calendar  •  Outlook  •  Outlook Online  •  Yahoo! Calendar
…and please RSVP on Facebook and share with your friends!