DIY Lowell is working with Ludlow, MA-based artist Kamil Peters on a follow-up to our 2021 Visualize Lowell's Black History installation. A committee of Black-identifying community members who expressed early interest in the project defined a theme for the sculpture—Black Joy—and an initial concept: a representation of an early slave ship, but from the voids that represent where bodies were laid, long metal vines and stems will protrude with flowers on their ends.
This is a sculpture that represents and is led by the community–so it was led by a Community Sculpture Vision Team that worked with the artist to refine the concept, including its details, its site, how it's presented, what type of "found" steel objects will go into its construction, and more. Anyone who self-identified as Black and was 14 years or older was invited to apply by emailing info@diylowell.org. Six members with diverse lived experiences participated and provided a small stipend or donation to a charity in their name funded by Mosaic Lowell.
For more information about the Black Joy sculpture, email info@diylowell.org and check back soon!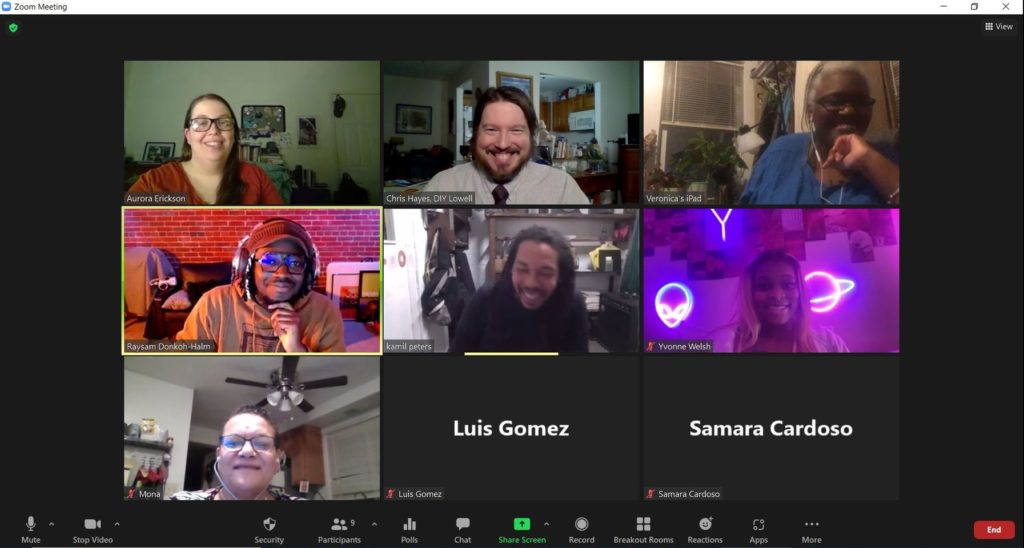 Special Thanks
This sculpture is supported by the New England Foundation for the Arts' Public Art for Spatial Justice program, with funding from the Barr Foundation. This work is also supported in part by a grant from the Lowell Cultural Council, which is supported by the Mass Cultural Council, a state agency.