Points of Light
Floating Lantern Celebration
---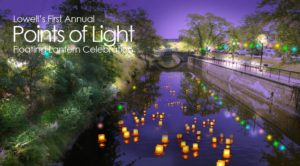 Radiance Sponsors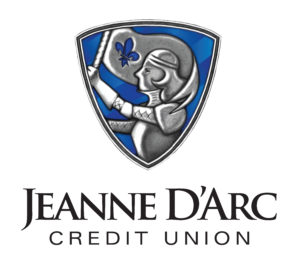 Spark Sponsors
Donate to see your name here!
A community group is bringing Lowell's Second Annual "Points of Light" Floating Lantern Celebration to Ecumenical Plaza on April 28, 2018, 6-10 pm!
A spring celebration of unity and renewal that brings together the food, music, and traditions of Lowell's diverse cultures. The centerpiece of the night is a special ceremony in which participants personalize water lanterns that will be released onto the Western Canal, creating hundreds of floating points of light.
In Japan, participants float paper lanterns in memorial during Tōrō nagashi. In Thailand and Laos, people celebrate Loi Krathong by floating a small boat with a candle. In Cambodia, it is the festival of Bonn Om Teuk. In India, a religious ceremony includes candles floated on the Ganges. Lichterswimmen has occurred in Zurich for over half a century, and floating candles is part of a Slavic holiday, Kupala Night.
This was even a tradition in Lowell, kicking off the Southeast Asian Water Festival for many years. A DIY Lowell group is bringing it back, using lanterns to symbolize the common thread throughout all our cultures.
Want to help out?
Check out our COOL donation page here!
If you want to help us plan, perform, sell food, or participate in another way, email chris@diylowell.org.
If you'd like to volunteer, there are many different ways to do so! Fill out a form here!
Please check back here soon, "Like" the Facebook page, and email chris@diylowell.org for more information!